Posted on
By Lovers
Posted in blow job, blow job trick, blow jobs, deep-throating, foreplay, gag, gag reflex, gagging, guide, how to, oral, oral sex, practice, safety tips, sex, tips and tricks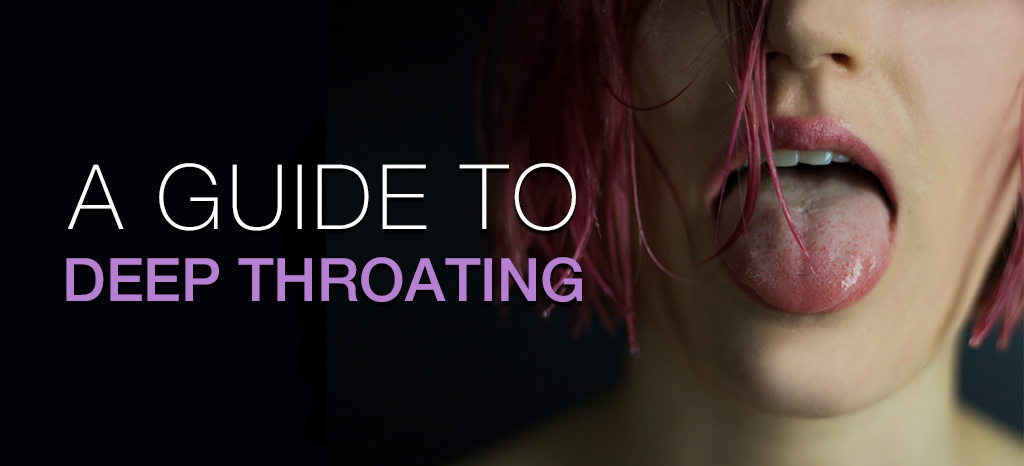 You've read about it, and many have seen it played out in their favorite porn scenes - deep throating. Learn what it is and how to successfully give this erotic oral trick.
Deep throating - the crown jewel of a blow job. Many find this to be their favorite part of oral, but it isn't exactly easy to do. For those of us who are wondering what it is and how to perfect their deep throating technique.
It's exactly what it sounds like
You are putting a penis as far in your mouth (and even throat) as possible. This may be a move you see in porn movies, but it is not as easy as it looks. It's important to note that you are cutting off your air supply for a moment or two. So, communication between giver and receiver is monumental.
Deep-throating is not like any other blow job. Typically, the giver places the receiver's penis in their mouth as far in as they are comfortable. This is a trick to use during a blow job, and going further than what the normal giver is usually comfortable with, so it shouldn't be done for an extended period of time.
Practice makes perfect
Most people have a gag reflex. A recent study found that roughly 37% of their participants have no gag reflex. So, you more than likely have to practice repressing your gag reflex. To safely do this, you need to first understand what causes your gag reflex.
The soft pallet (the smooth, back portion of the roof of your mouth), back of the tongue, uvula, and tonsils (if you have them) trigger your gag reflex. This is your body's natural reaction to something that could block your airways. To learn how to suppress this reflex, you need time, and a dildo (we recommend Playtime's 5-inch Dildo.)
First, open your mouth wide and slowly move the dildo to the back of your throat. When you're about to gag, stop. Relax and focus on your breath, you'll notice your reflex subside. Hold for about 10 seconds before removing the dildo. Repeat this 3-5 times (depending on your comfort.) Continue this exercise a few times a week until you feel comfortable with moving the dildo in and out of your mouth. Add that movement into your exercises until you can control your reflex. Now, you're ready to give your partner the ultimate surprise!
Helpful positions
There isn't one holy grail position. The key to successfully deep throating is the receiver allowing the giver complete control over the blow job. This is because the receiver may not realize or could forget how uncomfortable this trick can be.
One popular position is to lay on your back on a bed with your head hanging off the bed slightly. Also, try kneeling before your partner with your mouth situated at the same level or just below their penis. These two positions allow the giver to tilt their chin up, which prevents the penis from touching the soft pallet of the mouth.
Tips & Tricks
1.) Breathe! Inhale as you slide your partner out of your mouth. Breathing also helps you control your gag reflex.
2.) Stick out your tongue. This creates a larger opening so you can have better control over your gag reflex (and helps when your partner is more well endowed.)
3.) Take a break. Remember, deep throating is a trick, not the entire performance.
4.) Saliva is inevitable. It may seem gross, but it's a natural bodily response to produce saliva. And, it's actually really good it does. It makes things slick which makes deep throating more comfortable (some people also find it really hot!)