Posted on
By Lovers
Posted in Anal Lube, Anal Sex, Condom-safe, condoms, dental dams, glycerin-free, latex compatible, Lube, Lubricant, Masturbation, paraben-free, personal lubricant, safe-sex, sex toys, Sexual Health, Silicone, Vaginal Dryness, vibrator, water-based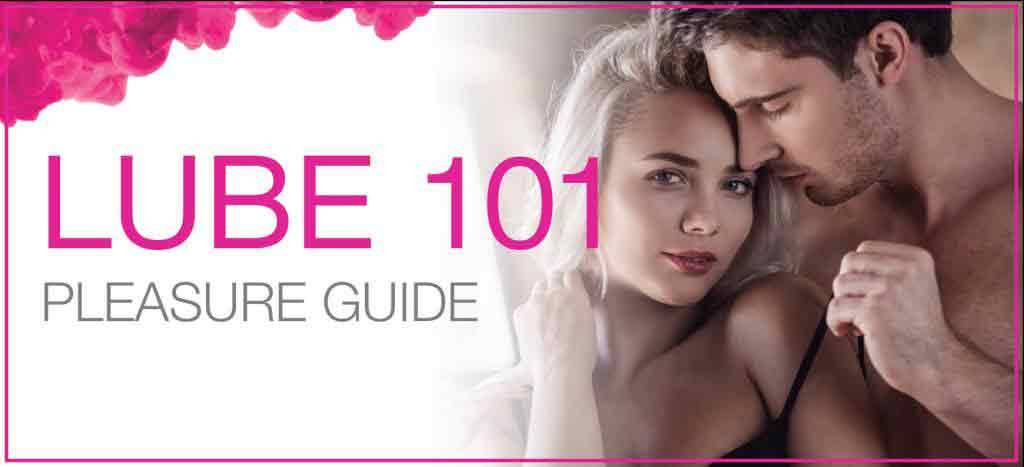 We love lube! It's wonderful slippery stuff that makes sex feel even better. So how do you choose the right lube for you?
There is a myth that people only use lubricant if they need it – but that's not true! Some people need additional lubrication because hormonal or medical factors can impact vaginal wetness, but many folks like the extra cushion because it  helps keep everything gliding smoothing along delicate, sensitive tissue. When it comes to anal sex, lube is a must for everyone to make it a comfortable and pleasurable experience.  So the right lubricant can be a powerful tool and enhance your pleasure overall. 
Lubrication makes sex more comfortable  between partners, with toys, and even for solo play. It can also make sex safer by eliminating (too much) friction which can break condoms and/or cause micro-tears in the skin, which can lead to infection. The pleasant, slippery sensation of lubricant alone is a popular reason to keep lube on the nightstand, but it's also treating your body right.
Ready to grab some lube? Let us help you choose the right formula.
Water Based Lubricants
Just as the name says, water-based lubricant is made mostly of water with the addition of a slippery element like plant cellulose or glycerin. Water-based lubricants are great all-purpose lubricants because they are safe to use with any toy materials, condoms, and dental dams. It also washes off easily. If you are sensitive, a plain, water-based lube may work best for you.

Because water absorbs into the skin and evaporates, water-based lubricants can dry out during use, but a reapplication of the lubricant or the addition of water or even saliva will reactivate it.
They're great for masturbation, hand-jobs, penetration, and oral sex. You can also try flavored or sensation enhancing water-based lubes to change things up.
Here are some of our favorites:
| | | |
| --- | --- | --- |
|   | System Jo Agape Lube | System JO's Agape formula is friendly to sensitive genitals, ph balanced and has a thin and slippery formula that closely matches natural lubrication. |
|   |  Wicked Anal Jelle | Wicked's Anal Jelle is truly a THICK gel-like formula right out of the tube – which makes it easy to apply. When warmed with your body heat, it thins just enough to lend a pleasant slipperiness that never gets sticky or tacky. It's a versatile choice, and not just for anal play. |
|   |  Wicked Aqua Flavored  | This not-to-thick, not-to-thin lube also happens to taste as good as it feels! Sweetened with all-natural stevia this lubricant has no artificial aftertaste and no sugars to irritate your genitals or leave you feeling sticky. |
Silicone Based Lubricants
Silicone lubricants are typically made up only of different types of silicone (Dimethicone, Dimethiconol, Cyclomethacone) - although some have added ingredients like vitamin E for skincare. Silicone is known for it's silky texture and being especially long-lasting because it sits on top of the skin instead of being absorbed or evaporating like water. Because these lubes are not water soluble – they work well in the shower or bath! 

Although condom safe, silicone does not play well with many plastic-based toy materials and will stain or break them down over time. Because it is not water soluble, silicone will need to be washed off with soap and water when you're done! And did we mention it's very slippery stuff? Be careful if you get it on any slick surfaces. 
 

 Pink Silicone Lube
 

 Thin and silky smooth, PINK's popular silicone formula in its signature glass bottle looks great on your nightstand and offers a handy pump-top for ease of use!


Hybrid Lube
You can enjoy the best of both worlds with a hybrid lube that is mostly a toy safe water base with just a little silicone for slickness and to help it last.
You can safely pair this type of lube with latex condoms and dental dams and your silicone toys. It provides a cushiony feel and is an excellent choice is water-based lubes don't last quite long enough for you.
| | | |
| --- | --- | --- |
| |   Pink Unity |   Pink is a cult favorite brand for a reason. Unity is their beloved hybrid that's perfect for play in and out of the water, and gentle on your body and toys. |
|   |   Jo Classic Hybrid |  With its rich gel-like texture, and high quality formula, this versatile lube from Jo keeps you friction free and ready to play.  |
Other types of lube
Coconut oil, baby oil, vaseline, and even massage oils are sometimes used as lubrication. Although great for long-lasting, moisturizing external massage (or handjobs), these products are not ideal for internal use vaginally or anally. Oils can trap bacteria easily, which can lead to urinary tract and yeast infections if inserted where they cannot be washed off.  Oils also break down materials like latex and rubber so they are not safe for use with condoms or dental dams. 

Within each type of lubricant, there are countless different formulas. If you don't like one there are many to choose from. Our knowledgeable staff can assist you with finding one you like, or you can check our lube assortment online to see what might work best for your body.
Drop by any of our stores to learn more about lube and see our full selection.