Posted on
By Lovers
Posted in anal, cbd, dream kit, glass toy, kit, lovers, oil, premium, sash, sensual, sex kit, sex toys, Womanizer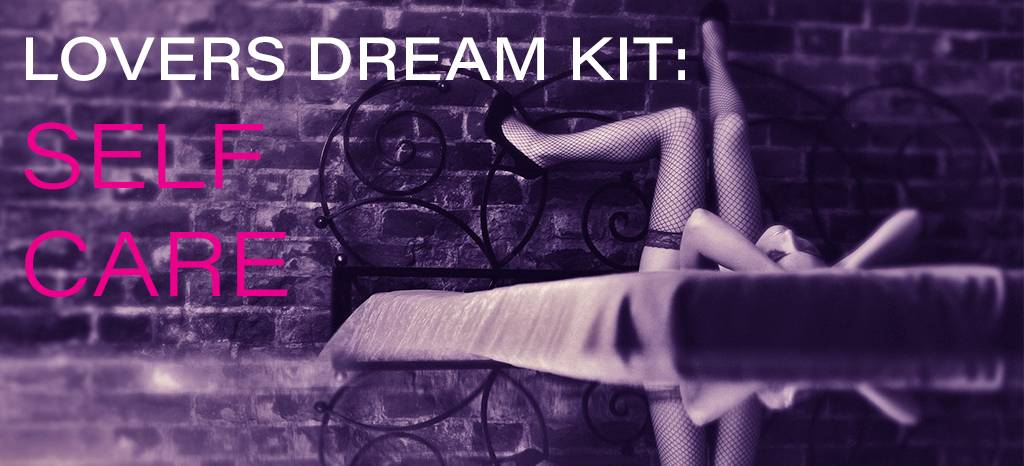 Ask and ye shall receive. We wanted to know what our store associates for the best products kits they could create. Now, we have their most tantalizing Dream Kits.
Our store associates provide expert advice and insight on how to have the most pleasurable playtimes. Our associate, Rain A. from our Lovers location in Oregon, submitted a luxurious kit for Self Care. 
"With Womanizer's unique air pulsation technology, you are able to access up to 75% of the nerves in the clitoris. These nerves can sometimes be difficult to access with traditional vibrating toys. Experience the height of external stimulation with the new Womanizer premium; now fully submersible and wrapped in platinum grade silicone.

I recommend pairing your Womanizer with some of our popular CBD essentials* for a full body experience. Bella bath salts and CBD Daily's body candle will relax and warm the skin; making you more sensitive to temperature and texture, while New Earth's tightening serum will increase reactivity to internal stimulation. Satin sashes, glass toys, and a moisturizing silicone lubricant will ignite the senses with a range of hard, soft, and silky finishes allowing you to explore a variety of sensations. And with all vegan essentials, you can rest assured that every product you use is made with your health in mind."
*CBD products are sold in select stores and not sold online. Look through our online selection for similar products for your self-care.