Posted on
By Shan Boody
Posted in anal, Anal Sex, backdoor play, big o, clitoral orgasm, envy, g-spot orgasm, Masturbation, orgasm, orgasm awareness, penetrative sex, sex toys, solo play, toys for couples, toys for her, toys for him, toys for them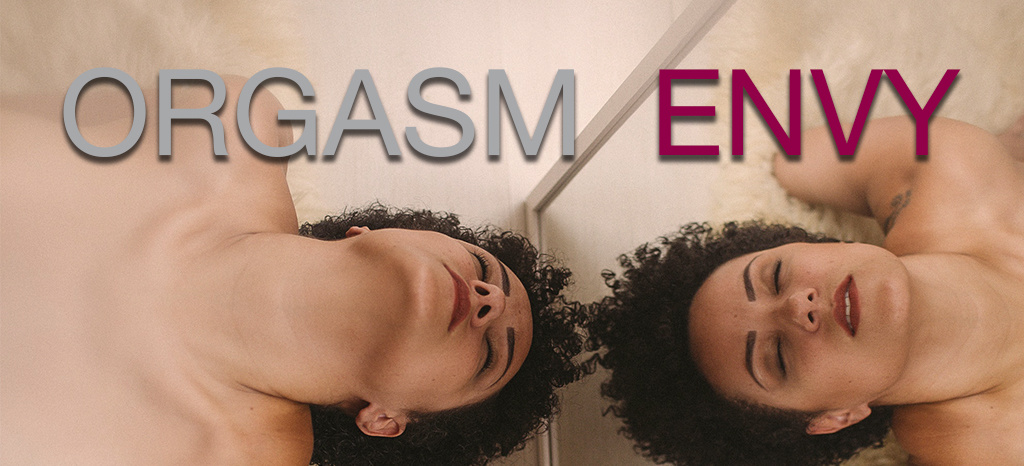 We've partnered with Sex Educator Shan Boody to go over a subject that not many people address - orgasm envy.
When I first started working as a sexual educator 13 years ago, the question of how do you orgasm was the most popular, but it has since been surpassed by, how do you squirt? I guess we could view this as progression, but in many ways, it's much of the same old: women feeling disappointed because they don't measure up to others' expectations of what pleasure should feel and look like for them.
For some reason, I am a woman who orgasms, is viewed by many as an incomplete sentence. How? Where? How many times? How many ways? (I recently watched a YouTube video where the host said that women are capable of 15 kinds or orgasms). Instead of basking in the increased mass-media acknowledgment of the clitoris that absolutely wasn't present when I began in this field, we seemed to have moved the yardstick.
And while for some these follow-up questions lead down other exciting rabbit holes, for others, it's a dead end that leaves them feeling like they haven't done enough. Orgasm envy is something that I see a lot of in my line of work as a public sexual educator and sex-positive advocate. Orgasm envy is when a woman minimizes the greatness of her pleasure because it doesn't "compare" to another's. It causes shame and lack of confidence in the bedroom.
I had a conversation once with three women: two who orgasmed through oral sex, but not penetration. And one who orgasmed through penetration, but not oral sex. The ones that could orgasm through oral told the one who couldn't, that she must subconsciously think her vulva is dirty, hence why she couldn't enjoy it. The one who could orgasm through penetration told those that couldn't, that they were too uptight and needed to learn how to let go in the moment.
While sure, there may be truth to either argument, the more probable reason is that their differences in orgasm weren't about attitude, but aptitude. This conversation also left me longing for a world where we could all discuss what works for us without eluding that there's something wrong with those who can't relate.
The path to pleasure might be paved with different things, for different people but I think we can all agree on the three ingredients that do not help us on our journey: shame, emotional pressure, and comparison.
So do yourself a favor and say aloud, "The way I orgasm is wonderful, hot, fulfilling and good enough."
Then, once you feel satisfied with what you have, take yourself on a pressure-less, goal-less journey to experience what you haven't.
There are tools designed to help you do this! To me, the "T" in sex toys stands for TRY - a word that is inviting, unbiased and unassuming. If something new works for you, spectacular and if it doesn't, try something new or stick with what's tried and tested. The goal of sex (aside from procreation) is to feel as good as you can for as long as you want. Anyone who puts additional caveats into that definition hasn't yet grasped the true meaning of pleasure.
If you'd like to try additional ways of experiencing good feelings with good intentions, I asked Lovers to recommend a product for each orgasm mentioned in this collaboration series I did with them.
For more information on orgasms and what orgasms you can experience, check out our Lovers Orgasm Guide!