Posted on
By Lovers
Posted in anal, anal play, Anal Sex, male orgasm, milking the prostate, orgasm, prostate, prostate massager, prostate orgasm, We-Vibe, we-vibe vector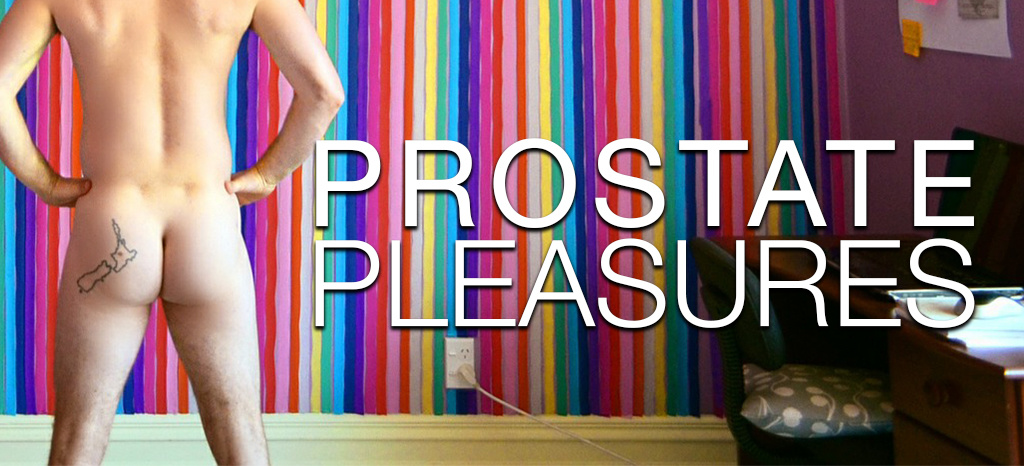 The prostate - an often forgotten pleasure point. But when given the proper affection, can give mind-blowing orgasms. Here's our guide to Prostate Pleasures!
The prostate isn't just something you should get checked at a doctor's office. It's also an erotic pleasure point that elicits tremendous pleasure. Here's everything you need to know.
What is it?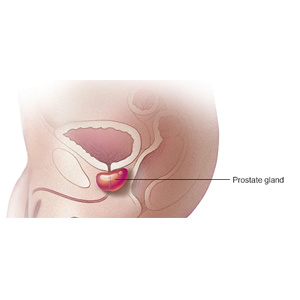 The prostate is a gland (roughly the size of a walnut) that rests between the bladder and penis, just in front of the rectum. The prostate is responsible for secreting a fluid that helps nourish and protect sperm. The urethra (which carry's both semen and urine) runs through the prostate, so when one ejaculates, the prostate helps expel semen.
Why does it feel so good?
The prostate isn't just a gland that contributes to the ejaculation process. It also has a bundle of nerves, when stimulated, feel amazing. This is why many sex experts refer to the prostate (or p-spot) as the male g-spot. Stimulating your prostate (or "milking the prostate) can be done a number of ways. The easiest way is to use varying prostate massagers.
Safety Tips
Before we give you all the fun ways to enjoy prostate orgasms, we have a few safety tips to follow.
Lube, lube, lube!
Your anal cavity does not self-lubricate. Not only for your enjoyment but for your safety, use a lubricant. We love Wicked Anal Jelle - it's water-based, making it safe to use with your silicone toys. And, it's a thicker gel, so it can last as long as you can!
Go slow
Especially you are a first-time anal player, it's important to relax and go slow before attempting to insert anything anally. If you try to force a plug or massager inside and you feel too much resistance, stop. It is normal to feel some discomfort, however, if there is too much, stop. Extreme discomfort could be your body telling you are about it injure yourself.
Many find it easier to have an orgasm first. Orgasms help the muscles relax. Try orgasming before trying to insert a plug or massager.
Sanitation
When it comes to butt stuff, make sure to keep it clean. If you'd feel more comfortable, take a shower before the festivities begin. And if your're using a toy, be sure to clean it after the fun is over! We recommend Lovers Foaming Toy Cleaner - it's anti-bacterial and leaves no residue behind.
For more tips, see our Anal Pleasure Tips post!
We-Vibe Vector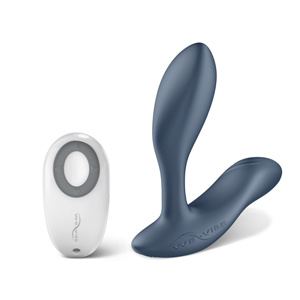 Give your prostate the affection it needs with We-Vibe Vector. This prostate massager is adjustable for a custom fit that massages you until you blow! The tapered tip on this comfortable design plug allows for easy insertion and the adjustable shaft gives you the perfect fit. This vibe comes with a remote that cycles the whisper-quiet motor through the ten (10) vibration settings. The base extends forward to arouse your perineum as well for a powerful orgasm!
Thrusting Probe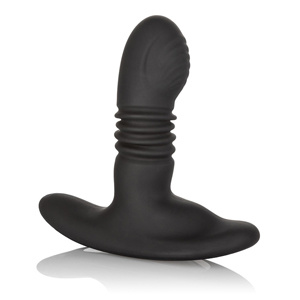 Punch your ticket to ecstasy with this thrusting probe! This plug features powerful vibrations and intense stimulation with thrilling rotating, thrusting actions. The dual-motored anal stimulator is supple to the touch, yet firm enough to stay in place, no matter how naughty playtime gets. Power through the 12 pleasure settings to find your favorite setting. With comfortable insertion, effortless stimulation and gentle removal with the gentle ergonomic shape, this plug will quickly become your favorite.
Bubble Bootie Plug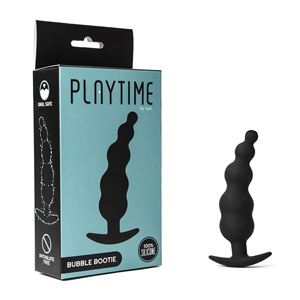 For the tempted lover who enjoys backdoor play, take your anal adventures to the next level. New York Toy Collective made the Bubble Bootie for an anal bead experience in a convenient plug. The graduated beads wrapped in soft silicone are great for gradually increasing stimulation until you've reached your fill. Enjoy the sensations when both inserting and removal, or change them up with a cooling lubricant.
Lovers Anal Training Kit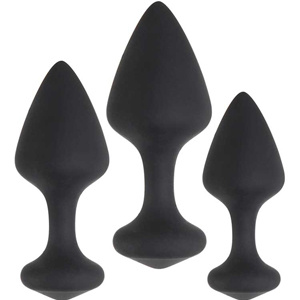 Discover the delicious sensation of anal play with this three-piece training kit that offers gradual size increases so you can take your time discovering this special kind of satisfaction! Creamy smooth silicone reduces friction and glides easily with lubricant, while the slight flexibility in the handle moves with your body so you can focus solely on pleasure!