Posted on
By Lovers
Posted in anal, anal beads, Anal Sex, anal tips, backdoor play, butt plug, good anal, how to, Masturbation, pleasure tips, plug, self exploration, sex positions, sex toys, toys, vibrator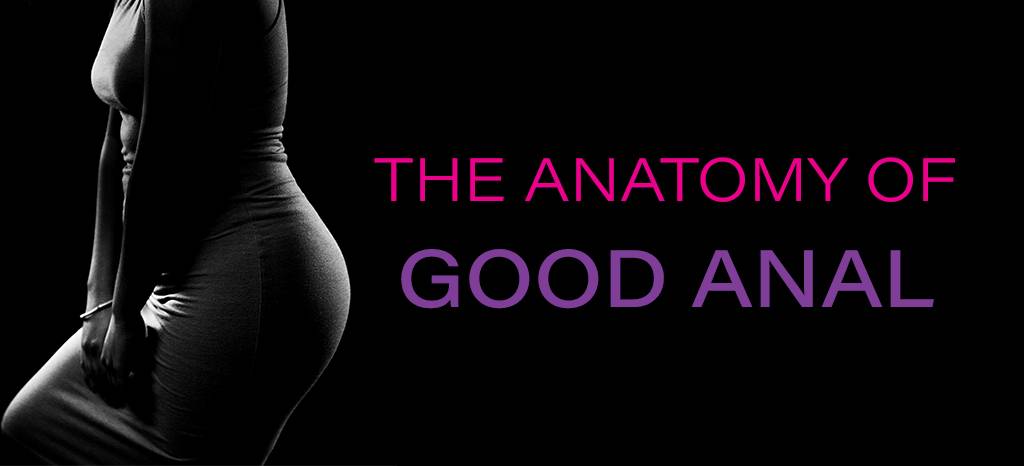 Anal is a fun, erotic sexual pastime for many. However, many people hear those words and cringe. There are many misconceptions about anal, so let us explain why it can be the best kind of playtime.
Anal sex can be a pleasurable experience for many, but why does it feel good? And how can you enjoy great anal? 
This is the end of the digestive system - the rectum and the anus.
Every person has the same system, regardless of gender.



The anal canal (the first few inches of the rectum) is highly sensitive because it is packed full of nerve endings. It is also home to the internal and external sphincters, which are the rings of muscles that contract and relax to control matter moving through the body. The external sphincter is especially unique because it can be voluntarily controlled – meaning an individual can relax or contract the muscle at will! This is the reason why anal exploration is more enjoyable when the individual is relaxed.
Relaxing so you can enjoy anal can be done a number of ways. A very popular method is to orgasm. Try a little foreplay with a great vibrator or even oral sex. And while your partner is down there, try anal stimulation. This can be a gentle massage with the fingers while your partner performs oral, or, even a little rimming. 
Rimming (AKA anilingus) is another form of oral sex. It's all about enjoying oral sensations on the very external areas of the anus. While the tip of one's tongue can be pushed inside, it's the main point of the show. While this can be pleasurable on its own, rimming is a great lead into other anal play. 

 

Contrary to popular belief, it is safe to perform. To make it safe, clean up in the shower, with a washcloth or wipes. To protect oneself from exposure to bacteria or STIs, a dental dam can be used too.
Another way to enjoy anal stimulation before penetrative sex is to try a plug or beads. These are great to train yourself on how to relax before the big event. 
 

Turn up your backdoor pleasure with the Slender Probe. Not only does the bulb massage, but the vibrations tantalize your senses. The slender shaft and 12 varying vibrations only add to your ecstasy. This is a great tool to use when you want to explore anal penetration before trying anal sex. Try this out while masturbating to also help you relax for anal sex.

 

Quaker Anal Vibe will make you shake with pleasure. The gently curved tip and graduated beads of this vibe are ideal for easing your way into anal play. The beaded shaft allows you to graduate to the next level when you're ready. 
Once you are ready to enjoy your anal adventures, its time for you and your partner to get in the right positions. The best and easiest positions for anal are spooning and doggy style. 
Spooning
Have the receiver lie on their side with their back to their partner, while the giver lays on their side and penetrates from behind. The benefits are that its a nice, intimate position that allows you to easily communicate with your partner and gives both of you control over the speed and depth of penetration. 
Doggy Style
Have the receiver bend over the bed or on hands and knees while the giver penetrates from behind. The benefits are that this allows the giver easy access and the ability to see what they're doing. Be careful to communicate with receiving partner about what feels good, though!
For more tips on anal sex, see our post on Anal Pleasure Tips.